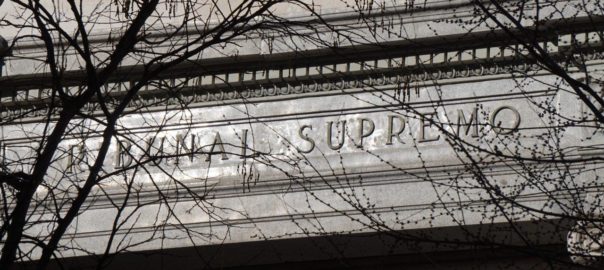 As the events of recent days have shown, Spain's eccentricity is the country's main problem. Democratic countries adhere to certain rules, conducts and practices that Spain just doesn't share and, therefore, any comparison with another European country —perhaps I ought to say any Western European country— reflects poorly on Spain. There is an obvious explanation for this. Spain's democracy stems from Franco's dictatorship and, for that very reason, not only did it fail to dispose of the dictatorship's worst vices, but it carried them over to a situation of theoretical democracy, thus emphasising even further the eccentricity of Spain and its institutions.
Germany's ruling on the Puigdemont extradition request is a case in point that will go down in history. It is not just that Spain's criminal code is incompatible with that of a proper democracy because it includes political crimes. Worst of all, whenever it comes to issues to do with power, Spain does not abide by a democracy's most basic rule: separation of powers. That is why political trials do not fall within the purview of the default court of law, but instead are handled by two totally exceptional courts. One of them, Madrid's Audiencia Nacional, is at odds with any democratic system and is the straight successor of Franco's Court of Public Order [TOP in Spanish], which it superseded. The other one, Spain's Supreme Court, is exceptional owing to the nature of the cases it sees but, above all, due to the way in which its members are appointed.
Spain's Supreme Court is a political institution which is directly controlled by the political parties: a democratic aberration. The judges that sit on its bench are chosen based on political point-scoring rather than qualifications. For that reason they are the Spanish government's armed enforcers, and they reserve for themselves the politically sensitive issues that put the regime into question. If the default local court in Barcelona (or even Catalonia's Higher Court) were to take on cases such as the indictment of Catalonia's pro-independence leaders, then they might be handled by an ordinary judge who is less likely to be influenced by outside pressure, such as Justice Castro, a name that we are all familiar with. But by taking the case away from its natural constituency and thrusting it into the lap of Madrid's political courts, the opposite effect is achieved: facts hardly matter because it is all political. How come the Supreme Court of Schleswig-Holstein was deemed the suitable tribunal to see Puigdemont's extradition case? Because that is where the Catalan leader happened to be arrested. Nobody would consider anything else. It is as easy to explain as it is difficult for the Spanish regime to understand.
At the heart of the issue lies the realisation that Spain's political elite and, above all, the executive branch sit firmly behind the wheel of these eccentric courts and are free to decide what course of action they will or will not take in response to their political needs and convenience. Faced with a political problem, the government of any democracy will typically react by producing a political solution based on a two-way dialogue. However, what is the incentive for dialogue in the case of a state that knows it can alter the people's will through a judge? Dialogue requires compromise, so why should you compromise on anything when you know that you can decide who gets to be an elected MP and who doesn't, who can be elected president and who cannot? What is the point of voting? Why should you engage in talks with your opponent when you can crush them in a seemingly legal manner?
That is the reason why the authoritarian temptation is so strong in Spain. The dictatorship's state, now disguised as a democracy, has no incentive to effectively function as one and, actually, it has every incentive to carry on using Francoism's worst methods. That is why they believe that the people's will is subservient to the law. That is why Spain's political parties are compliant machines devoid of internal democracy. That is why the royals can thieve like there is no tomorrow with utter impunity. That is why judges are under no obligation to think in legal terms, but in political ones. That is why there are issues which the general public have no right to put forward, not even for debate.
Lastly, that also explains why Spain's political leaders react the way they do when they get slapped in the face as hard as they did with the German ruling. It is reminiscent of the way the Franco regime reacted when it was ostracised by the UN at the end of WWII: they responded with machismo and contempt for the international community: 'Si ellos tienen ONU, los españoles tenemos dos' (1). Elementary, my friends. Elementary.
________________
Translator's note:
(1) 'Si ellos tienen ONU, los españoles tenemos dos' ("If they have ONE, we Spaniards have two) is a play on words in Spanish. The Spanish acronym for the UN (ONU) sounds rather like "uno" ("one" in Spanish). In 1946 the Franco regime encouraged street marches against the UN's veto, during which this became a popular chant.